Well, I feel a bit like this kitty ... lacking sleep, wanting more !!
It has been a tremendously busy week for Meow, this week.
Coming from a long weekend (Friday through to Monday), where we were away, I then spent most of Tuesday recovering from it ... washing, putting things away, tidying up, etc., etc. I also wrote over 20 postcards !!! It was a long night, Tuesday night, as Chicky had developed a shocking ear-ache late in the day ... she cried herself to sleep, eventually, around midnight.
Wednesday, Chicky woke up feeling lots better, but her ear was oozing yucky stuff. I made an appointment for the doctors, as soon as they opened, but the earliest appointment I could get was 10.10am. After her doctor's visit, and a trip to the Pharmacy for antibiotics, she wanted to go back to school (the ear had stopped oozing!), so I had a whole hour (!!!) to go shopping for her birthday present, before I was required to be at a friend's place to do some typing. Then I had to get back home by 2.30, to prepare some clothes, so that Hubby and I could head off to be at a funeral by 4pm (a friend's dad died last week). Afterward, we went back to the family's home for some drinks and nibblies, and to share some memories. Home again, after picking up Chicky, by around 8pm. More typing, then off to bed !!
Thursday (yesterday) was Chicky's birthday (as you would know by yesterday's post). I went grocery shopping first thing, after dropping her off at school, then home to do long overdue housework, prepare cake and nibblies for the evening, and dinner (a school friend of Chicky's was joining us), and then visitors after 7pm. The visitors were gone by 11pm, I tidied up, watched TV briefly, then went to bed.
Chicky had a wonderful day, and received some great presents. She sends a big thank you to all you wonderful people who sent their birthday wishes to her via yesterday's post.
Now it is Friday ... wow, what a week !!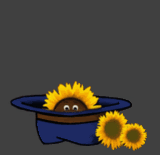 This morning I had to go back to the shopping centre to exchange something that I'd bought Chicky for her birthday, as it was faulty. Then I headed round to a friend's boarding cattery, to help out whilst he popped out to run some errands. Then I came home ... phew !
Right now, I am sitting here preparing this post ... when I should be sitting here editing a document for a friend to include in a monthly newsletter. I also should be doing some washing (but it's too cold to be outside hanging up clothes right now, so I'm avoiding the washing until tomorrow !!). I also should be getting back to designing a web-site for another friend ... but I don't really feel like that now. I need to head off in less than an hour, to pick Chicky up from school, then we will be home for just over an hour before heading off to her German school until 7pm. Then home briefly, and the 3 of us (Hubby included) are off to friends for a late dinner BBQ.
Yay, tomorrow we can sleep in, before Chicky needs to be at netball at 1/4 to 12 ... then we have no other plans until Monday, when it is back to the usual Monday to Friday routine ... nothing special planned next week, thank goodness.
So .... how has your week been ??? And what do you have planned for the weekend ???
Take care, all ....
MEOW