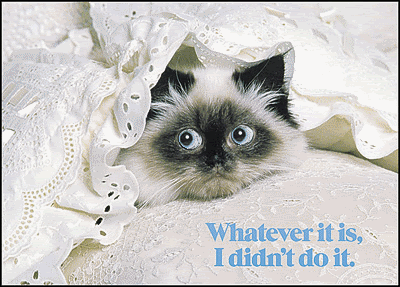 Hello Friends,
It's Tuesday morning, just after 10am here, as I write. I have taken Chicky to school, and thought it was time I caught up with you all. I hope everyone had a wonderful weekend.
Mine was pretty good, as far as weekend's go. Saturday was quiet, just a bit of housework, typing, cooking ... nothing out of the ordinary. Sunday we caught up with the friends who we are heading off to Broken Hill with in 5 weeks, and made our plans for the holiday. Had a lovely time, and know it will be a great holiday. Hopefully the weather will be kind to us, but I don't see why not. We will be in central-western New South Wales, which will undoubtedly be warmer than southern Victoria !! We will be away from the 16th September until the 24th September, and will be doing 2 nights in Broken Hill, 2 nights in Tibooburra, 2 nights in Menindee and 2 nights at Lake Mungo National Park. I guess it will be a bit of work, putting up the tents and dismantling them 4 times in 8 days, but it beats basing ourselves in one place, and spending a fortune on petrol going back and forth to all the places we want to see. Economy won over less work, this time around !!
Got a bit worried the other day, as Bambi went missing for the whole day (usually she comes in and out, all day long, just to have a pat, or a nibble, or a quick snooze in comfort, then she's off again). I was getting worried, but had no idea where she was. My next door neighbour phoned for some reason, and I per-chance asked her if she'd seen my cat scooting around her property. She said, now that I mention it, something very strange was going on in her garage, things were moving and being knocked off the benches. So, we went over, opened the door and called out. Guess who had climbed right up into the roof cavity (their garage ceiling is plastered, like a house ceiling, and there is a gap where she got through). She meowed a few times, and timidly finally came out. Naughty, sticky-beak cat ... just had to go exploring when the garage door was left open for awhile. Now, everytime I can't find her, I wonder where else she has gotten into. I'm not used to this, as my last cat was an old boy, who didn't want to get inside every open door, cupboard, fridge, drawer, whatever. This one is crazy, she even gets into cars (but not when they are on, thank goodness), so we have to be really careful.
The weather finally broke yesterday afternoon, and we got a bit of rain (only a bit, mind you!!). Typical, though, as Hubby had washed both our cars ... must've been his fault it rained !!
I just looked out the window and noticed my apricot tree has started blossoming (remember last week I posted a photo of it naked, with just a few buds happening !). Once it is in full flower, I will take another photo to show you all. It looks spectacular when it is all blossoming.
I just finished reading another great book last night (read until almost 2am, couldn't put it down, had to finish it !!). It's called "Birthright", and is by Nora Roberts. I hadn't read much by her in the past, but this one was wonderful. The blurb on the back of the book says ... "When five-thousand-year-old human bones are found at a construction site in the small town of Woodsboro, the news draws archaeologist Callie Dunbrook out of her sabbatical and into a whirlwind of adventure, danger and romance. While overseeing the dig, she must try to make sense of a cloud of death and misfortune that hangs over the project - fuelling rumours that the site is cursed. She must cope with the presence of her irritating - but irrisestible - ex-husband, Jake. Furthermore, when a stranger claims to know a secret about her privileged Boston childhood, she is forced to question her own past as well ... " If you can get your hands on this book, I recommend it highly. Not the usual thriller I read, although it has some of those elements, and a little bit of romance. Very nice reading, and very can't-put-down-able !!
I have put another couple of new postcards on my postcard exchange blog. Check them out here, or visit via the link on my sidebar. I have a handful more I need to write, as I still get a few requests each week for people wanting to exchange postcards. I am still enjoying it, although I don't seem to be getting the cards out as quickly as I should ... apologies to those people who are still waiting on cards.
I'd better get moving, other wise my day will be over before I have done everything I need to . I hope everyone has a wonderful, amazing, stupendous week !!
I'll leave you with a bit of what my friend calls "Mush" (meaning something nice and meaningful) ... enjoy.
A man was exploring caves by the seashore. In one of the caves he found a canvas bag with a bunch of hardened clay balls. It was like someone had rolled clay balls and left them out in the sun to bake.
They didn't look like much, but they intrigued the man, so he took the bag out of the cave with him. As he strolled along the beach, he would throw the clay balls one at a time out into the ocean as far as he could.
He thought little about it, until he dropped one of the clay balls and it cracked open on a rock. Inside was a beautiful, precious stone!
Excited, the man started breaking open the remaining clay balls. Each contained a similar treasure. He found thousands of dollars worth of jewels in the 20 or so clay balls he had left. Then it struck him.

He had been on the beach a long time. He had thrown maybe 50 or 60 of the clay balls with their hidden treasure into the ocean waves. Instead of thousands of dollars in treasure, he could have taken home tens of thousands, but he had just thrown it away!
It's like that with people. We look at someone, maybe even ourselves, and we see the external clay vessel. It doesn't look like much from the outside. It isn't always beautiful or sparkling, so we discount it.
We see that person as less important than someone more beautiful or stylish or well known or wealthy. But we have not taken the time to find the treasure hidden inside that person.There is a treasure in each one of us.
If we take the time to get to know that person, and if we ask God to show us that person the way He sees them, then the clay begins to peel away and the brilliant gem begins to shine forth.
May we not come to the end of our lives and find out that we have thrown away a fortune in friendships because the gems were hidden in bits of clay. May we see the people in our world as God sees them.
Take care,
MEOW