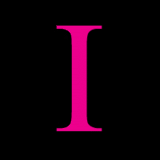 Hello Everyone,
I hope you have all had a great week. Mine has been busy, hectic, weird ... as per usual !!
I worked Monday and Wednesday (which seems to have become my regular days). Tuesday I was meant to go on a picnic with some fellow bloggers (Val, Gina & Miss Eagle, and others), but some family stuff prevented me from going ... judging by their photos and blog commentary, it was great fun ... wish I could've been there.
Thursday was a day of shopping, housework and cooking ... I had my parents over for dinner, and we had a lovely dinner, and a lovely evening.
Friday was off to the vet with Bambi. Basically for her yearly vaccination, but also for a check-up, as she had been off colour since Monday night. She didn't eat all day Tuesday and Wednesday, and just slept all day, not even going outside, barely moving. I was horrified that something terrible was wrong, and I basically had her dead and buried (in my head) ... that's how freaked out I had become by Thursday. Anyway, turns out she had hurt herself, somewhere in the joint of one of her back legs, and, as cats are prone to do, she decided to sleep herself better. By Thursday morning, she had had a little to eat (some sliced turkey meat, which I hand fed her !!), and some water, and went outside briefly. Friday morning she was almost back to her usual cheeky self. The vet, on Friday, gave her a pain killer needle (as well as her vaccination), and said otherwise she seemed in excellent health. So, we came home, and the silly kitty felt sorry for herself, and slept some more (I think the vet may have hurt her sore leg, during the poking, pulling, and prodding, trying to find out where it hurt !!). Then later Friday evening, she was outside, being her normal curious self, and the little sh*t got herself into a cat fight !!! What's with that ?? Of course, then she came inside, felt sorry for herself, didn't want to eat again, and went to sleep. This morning (Saturday) she woke up sore again ... stupid animal !! Self inflicted this time. She seems ok this afternoon, off and running around outside. Still not hugely interested in food ... I guess that will come back soon !! Cats !!!
As you may (or may not !) know, I got a new computer, running Windows Vista, last week. I love it, and I think I have everything set up on it that I want. It is running beautifully, and so much quicker than the other one. I set up a wireless router, so Chicky and I can now be on the internet at the same time (she on my old computer), and she doesn't have to beg me for the computer, so she can do homework (or chat on MSN, or MySpace, or whatever !!). Anyway, I thought I'd show you what the new machine looks like ...
Ain't it purrty !!!

Anyway, that's enough for me for now ... I plan to spend the next few hours visiting some (if not all) of your blogs, checking up on what you have been up to all week.

In closing, I would like to leave you with the following little pic ...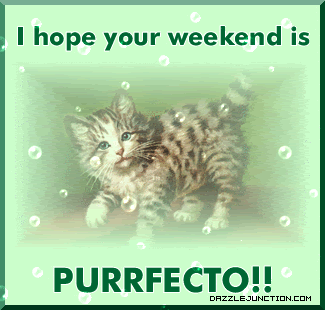 Take care,